Up to six nations together form the Celtic history. That's why you will often see Irish Ring designs such as Claddagh and eternity rings in a Celtic ring ccatalog Celtic traditions are ancient and hence the jewelry designs are intricate. If you're smitten by the artisanal Celtic designs, you must check our handpicked list of 9 stunning Celtic style engagement rings.
What are Celtic Style Engagement Rings?
Braids of the ancient Celts form the base design of Celtic Engagement Rings. Often seen as extensions of eternity rings, celtic and irish style of engagement rings are seen with diamonds and gemstones. They are ideal as men's plain band because cthe eltic style is a noteworthy design.
What do Celtic Rings mean? They mean different things based on the design such as Claddagh shows the joining of hands and heart while eternity shows the eternal bond of marriage.
Top 7 Best Celtic Style Engagement rings
We are going to explore a handful of amazing Celtic rings for engagement in a varied price range. I have listed the metal options available so that you can decide the right one straight away.
Don't hesitate to click on the images or title of the images to go to the original source website where you can buy the ring directly.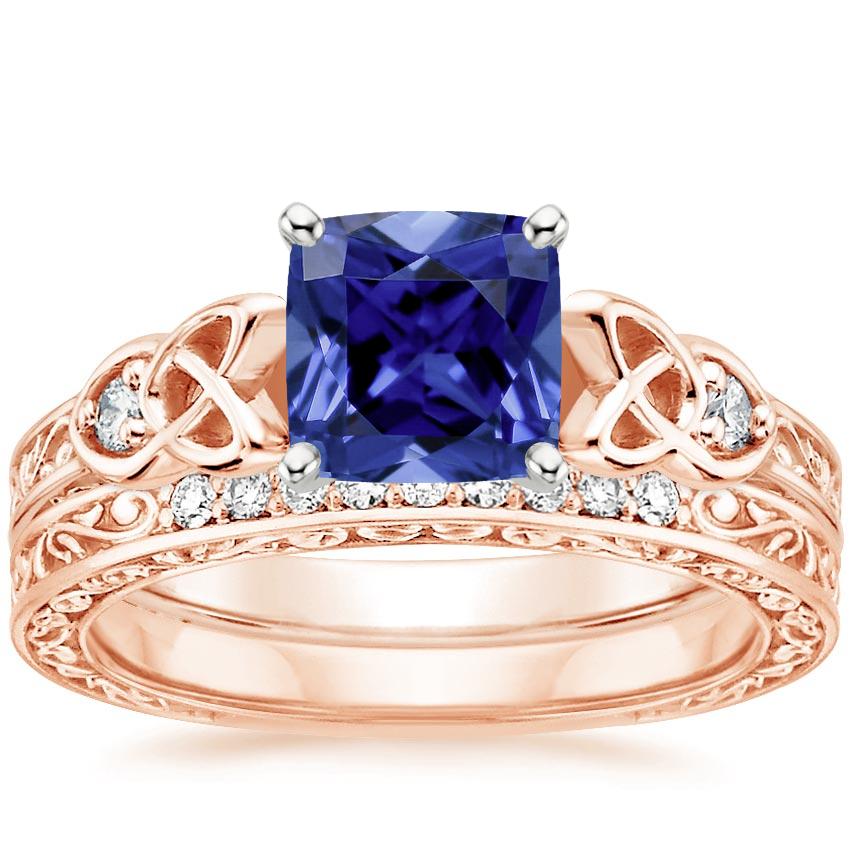 Set in a gorgeous rosy tone, this Celtic Ring is set with sapphires and diamonds. The scrollwork Celtic engagement ring has diamonds weighing 0.15 carats in total. All the stones are set in a round shop on the ring with the Ceylon blue sapphire taking the limelight. With eye-clean clarity and 4-prong setting, this ethically sourced ring is a flattering Celtic design.
Available Metals
14K Rose Gold
18K White Gold
18K Yellow Gold
Platinum
Price: $3,930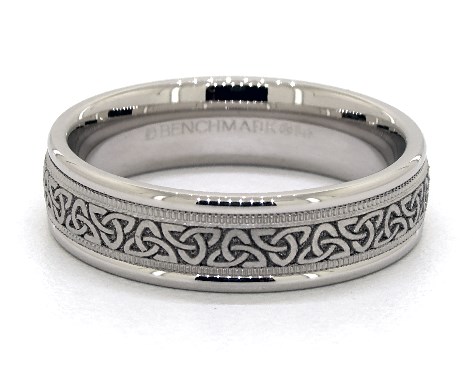 Another symbolism for eternity, Celtic knots are minimalist designs with deep meanings. This Celtic knot ring from James Allen has a band width of 6mm for a comfy fit. The ring is a breathtaking design offered with Risk-free trial. The 360-degree rotation video is also available on the link so that you can check it well before buying.  
Available Metals
14K White Gold
18K White Gold
Platinum
Palladium
Price: 1,310
An eclectic ring with an old fashioned glamor, this Celtic ring from Fascinating Diamonds is carefully constructed with a scrollwork pattern. It is studded with orange sapphires and diamonds with a variety of metal options. The central diamond is 0.50 carats while the accents are 0.12 carats. Try it with easy financing now!
Available Metals
14K Rose, Yellow, White Gold
18K Rose, Yellow, White Gold
Platinum
Price: $1,708
A gemstone ring that looks as if it was taken from a goddess, this Celtic Knot ring is set in emerald and diamonds. You can choose whether to go for a yellow-white two toned ring or a single-toned ring. It is 3mm wide in band width with custom engraving available for $50. Emerald in the center is 0.5 carats and diamonds weigh a total of 0.16 ct.
Available Metals
14K Yellow Gold
14K White Gold
Price: $2,295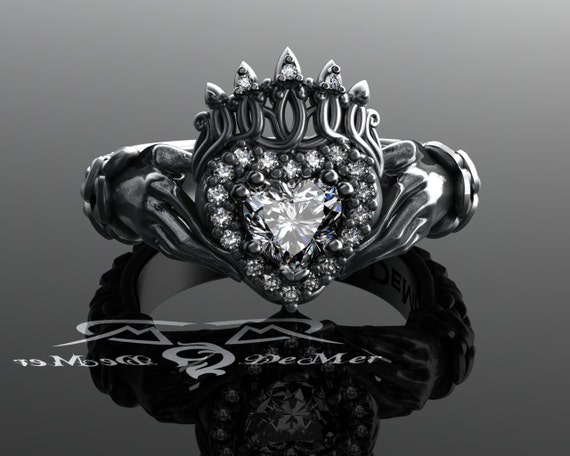 A magnificent ring that beautifies the fingers of the wearer, this Claddagh Celtic ring is a combination of two charming designs. The unique ring is set with a heart shaped diamond held by seven prongs surrounded by 18 melee diamonds around it. You can select from 0.95 to 1.05 ct central diamond.
Available Metals
Platinum
Price: $12,038
A festive beauty with a classy undertone, this celtic ring is set in pearl. The simple design is carefully constructed to perfection that you can see the leaf-like sculpting on it. Celtic triangle scrolls are visible on the shank in the double-layered pattern, held by the central pearl. It is size 6.5mm round pearl that is cultured.
Available Metals
Platinum
Price: $1,150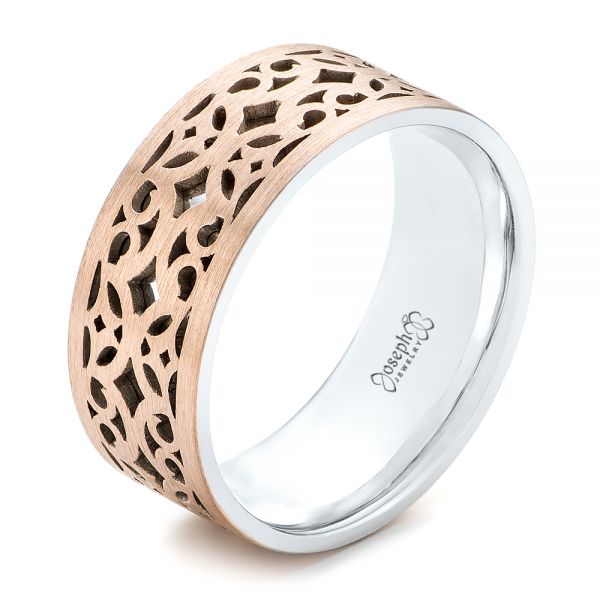 A simple Celtic ring for men in one or two-tones of metal as you choose, this Celtic pattern is outstanding. It is a timeless treasure that is improvised upon and made alluring. This unique ring comes with a free lifetime warranty. Do you like this rose gold Celtic filigree?
Available Metals
14K Rose Gold
14K White Gold
18K Rose Gold
18K White Gold
Platinum
Price: $2,790
Before you go …
Which is your Celtic favorite from the above? Tell us in the comments below!
Read More about Engagement Rings on DPA …
– 4-2