You are searching for diamond engagement rings, but all you're finding are those that are above $1000. What if we were to refine your search and find the best 9 budget diamond engagement rings under $750 from reputable jewelers online? Well, today is your lucky day!
Our expert cherry picked 9 amazing engagement rings you can buy if your budget is tight. Let's start shopping for your dream ring!
9 Budget Engagement Rings under $750 with Diamonds
Are there really beautiful engagement rings for under $750 with shipping? Hell yaaas!
We've picked a variety of rings from solitaires to halos and different colored diamonds to pick your dream engagement ring. Let's start scroll, stop when you see a great ring. Check for its price and then look for the source and click on the link to head to the website directly and buy it from the original seller. We're only promoting the designs we adore.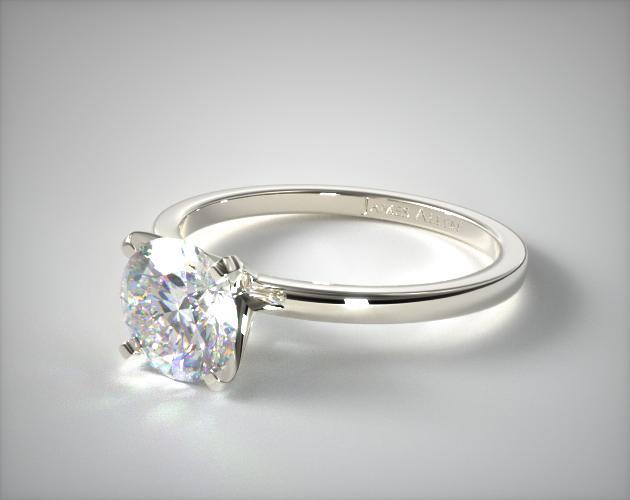 A trustworthy engagement ring designer valued for their use of conflict free diamonds, James Allen comfy fit diamond design is a dream come true. It is studded with 0.30 carat princess cut diamond while you have a variety of options to choose from. Ring is set in 14K White gold.
Price: $560
Read more on James Allen from our Reviews …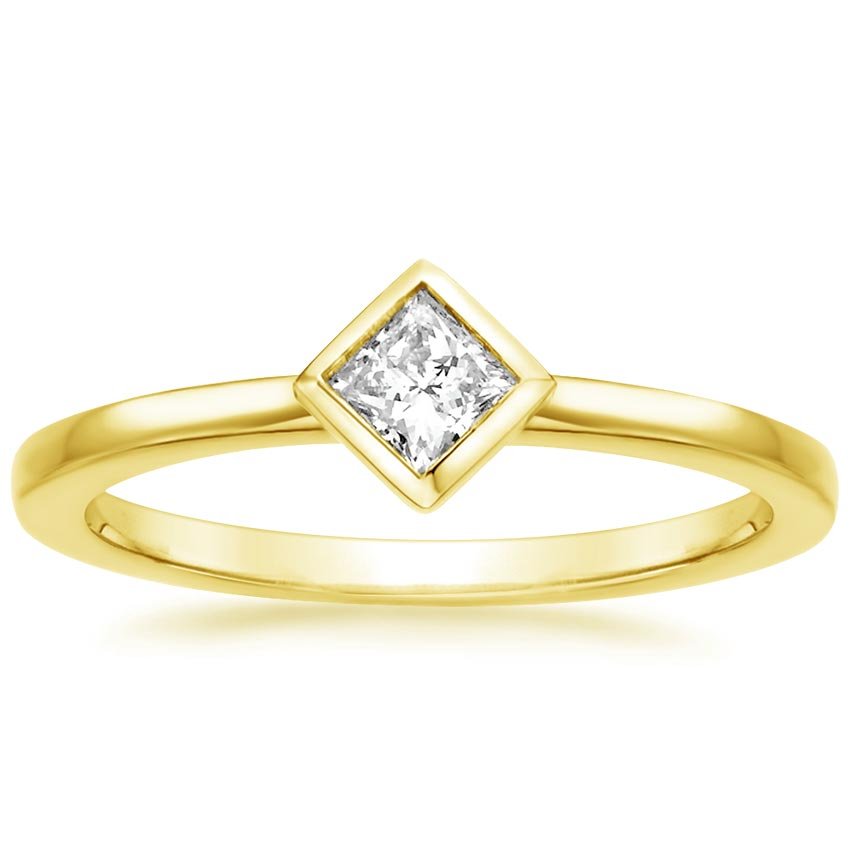 A gorgeous engagement ring from Brilliant Earth, this diamond ring is princess cut and set on a band of 18K Yellow Gold. Delicate and sleek, the diamond is 0.25 carats centered in bezel setting without prongs.
Price: $750
Read more on James Allen from our Reviews …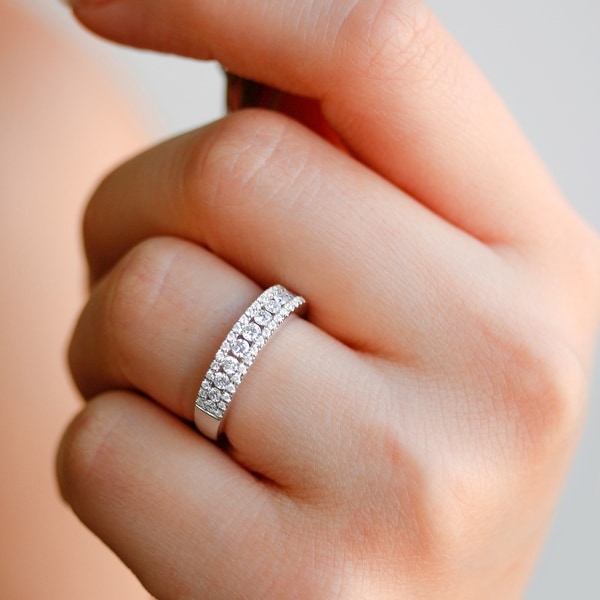 One of a kind ring in diamond, this engagement ring is set in a three row of diamonds weighing 0.5 carats in total. It is set in 14K gold with a spectacular channel of tiny diamonds to add sparkle to your finger.
Price: $654.29
Set in 14K white gold, Delancey Diamond Ring is a solitaire with four prongs. A minimalist design that sparkles like a star to accent your finger, this ring is made in New York. You can select from 18K Yellow Gold to 14K Yellow Gold, 18K White Gold and Platinum besides Rose Gold in 18 and 14K.
Price: $700
Read more on Enchanted Diamonds from our Reviews …
A geometric ring that sparkles with tiny diamonds at every knot, this is an engagement ring fit for the princess. It is set in 14K White Gold, but you can choose from 18K Yellow or Rose Gold too. The total weight of the diamonds come to 0.15 carat.
Price: $740
Read more on Ritani from our Reviews …
Centered with a blue diamond weighing 0.75 carats, this is a spectacular ring with an old world glamor. Unique and distinct, the blue diamond engagement ring is set in 14K White gold too.
Price: $649
Read more on Szul from our Reviews …
Source: Houston Diamond District
A gorgeous ring from Amazon seller Houston Diamond District, this round twisting halo in split shank is set with 0.58 carat weight of diamonds with 12 clarity. It is made in 14K white gold while you can choose from rose gold, platinum or yellow gold.
Price: $600+ 90.00 Shipping
Read more on Amazon from our Reviews …
A unique ring that boasts pink rose cut sapphires, La Vie En Rose has tiny diamonds on it too. The romantic ring is set in 14K yellow gold with 3x4mm rose cut pink sapphires and six diamonds each of 1mm.
Price: $675.00
One of a kind budget engagement ring from A Jaffe under $750, this is a bespoke ring valued more than its price. Whiteflash seasons of love is studded with a center diamond that can range from 0.5 to 2 carats in weight.
Price: $700.00
Read more on Whiteflash from our Reviews …
Before you go …
This 1 Carat Uncut Diamond Branch Engagement Ring priced $550 is a bonus tip for your budget diamond engagement rings under $750. Do you have other suggestions? Share it with us in the comment below!
Read More about Engagement Rings on DPA …