Alternative to the wallet minting diamonds, colored stones earrings accent your neckline and make you look like a goddess with a unique halo. It is standing out and different from the crowd, perfect for a bride to be.
The Art of Picking Colored Stone Wedding Earrings for the Wedding Day
With the diamond industry facing threats of ethical mining, it is always a good option to go for unique gemstones. They have brilliance and luminescence with a dash of distinct charm. When you're picking colored stone jewelry for your wedding day, it is best to look at the best to have an estimate of the budget and options. I have picked seven dazzling best-colored stone earrings from reputable vendors you can buy straight away.
Psst … don't hesitate to click on the image you like to directly buy it from the jeweler.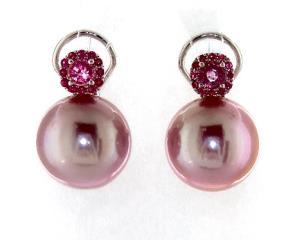 A freshwater cultured pearl in natural pink, this golden pink pearl with a stud of pink sapphire is an artisanal piece. It has 26 pink sapphires that shimmer with the excellence of a rosy hue that matches with your blush and a total carat weight of 0.80.
If you want to visualize the earring, the precise size of the pearl is 14 to 15mm, the biggest you can see.
Price: 2,130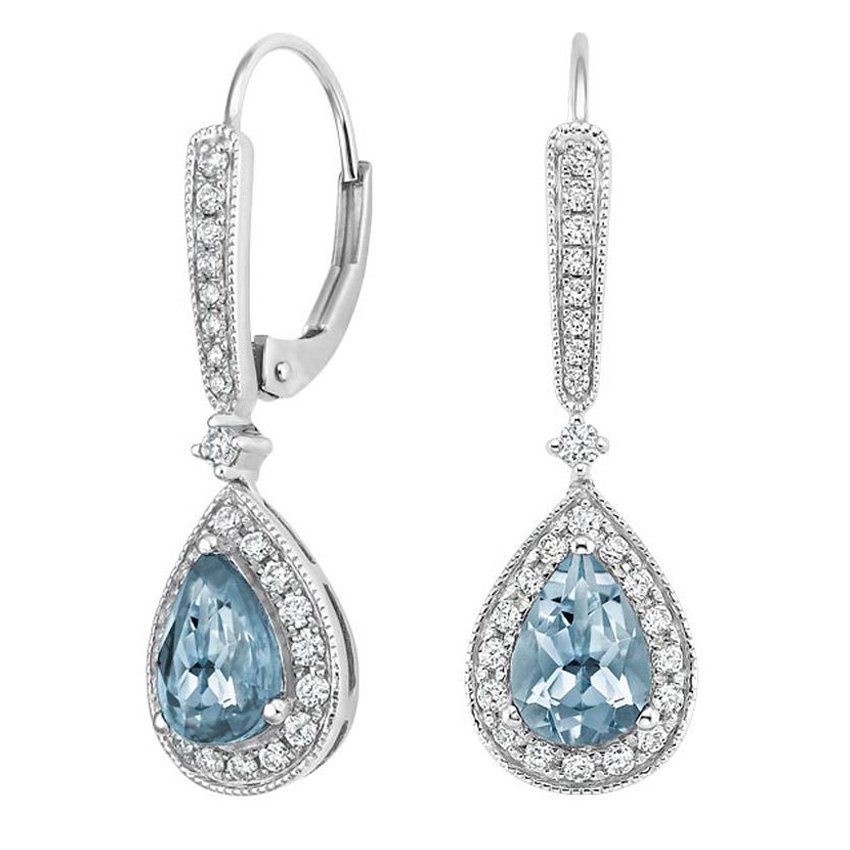 Set in 18K White Gold, this aquamarine dangle earring with diamond channel studs are a one of a kind jewelry for the bride to be. It has a royal blue color that matches with the wedding suit if your groom is wearing blue.
The stunning earrings have 50 accent stones of round diamonds with a total carat weight of 0.36 carats. Made from recycled precious metals and ethically sourced stones, the pear-shaped aquamarine has a tint of greenish blue that makes it outstandingly beaut.  
Price: $1,975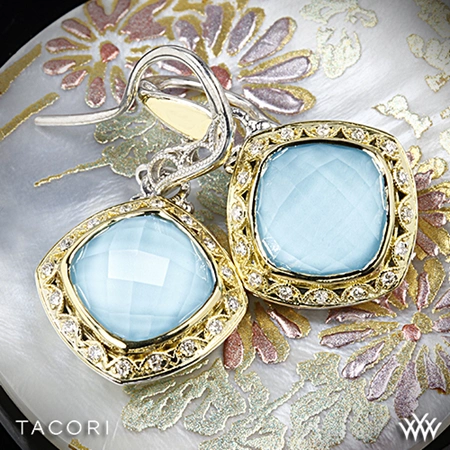 Set in azure blue that mixes the ocean and sky blue, this clear quartz with a special variety of turquoise is an earring to hunt for. It dazzles and blends with the bridal wear because of its golden accents made in 18K Yellow Gold. The earring has a total carat weight of 8.63 carats with G-colored diamonds accenting the drop pendants.
These drop earrings are the best if your engagement ring is blue too. I bet it will dance elegantly with you on your special day!
Price: $1,670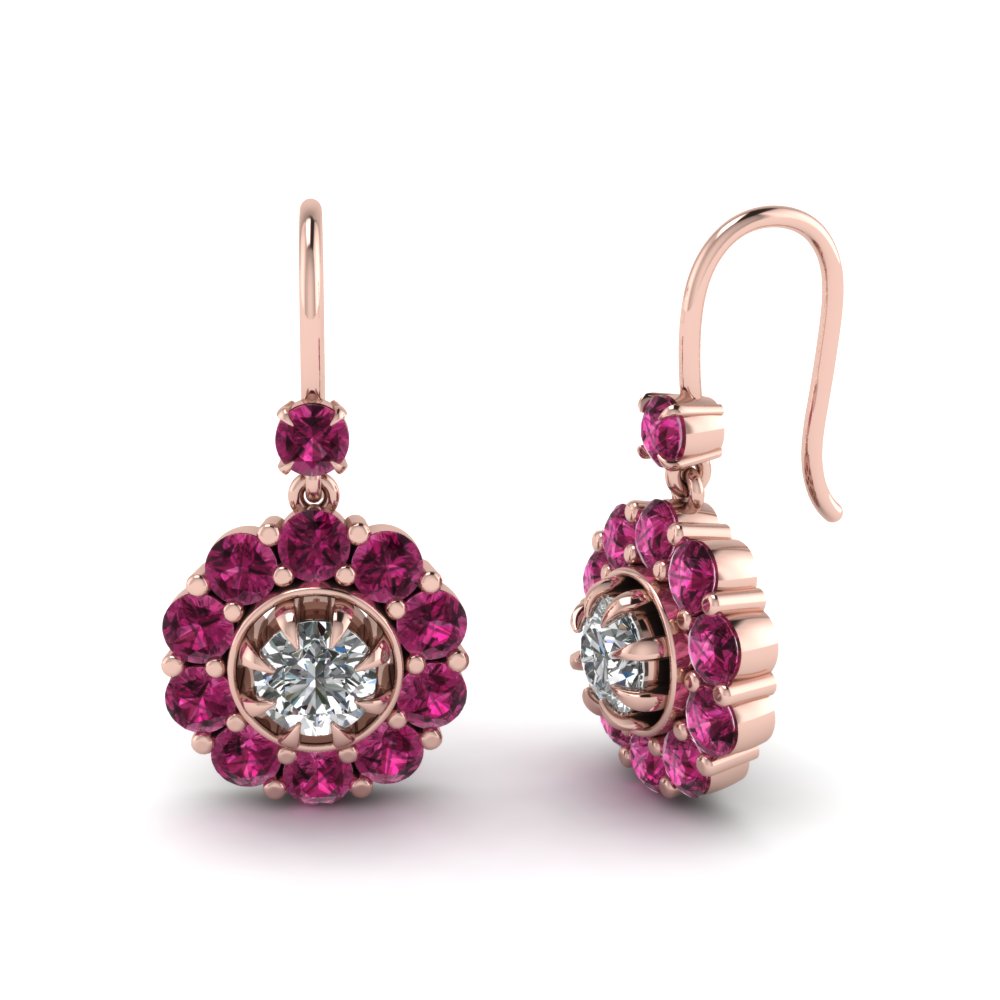 A beautiful marriage of diamonds and pink sapphire, this floral drop earring are a beauty for the rose bride. If your wedding has a deep pink color theme, this will reflect your blushes perfectly on your special day.
I love it for the pink sapphire accent stones that amount 11 and a white center diamond. The earring is set in14K Yellow Gold in an easy to wear drop setting.
Price: $1,267
A beautiful gemstone in the shade of royal blue, London Blue Topaz set in the bezel in a hoop, this is the best earring for the round or oval, square or heart-shaped faces. Set in 18K yellow gold, the blue topaz hoops have a total weight of 34.50 carats in the total weight of topaz.
The radiant earrings blend well if your groom is wearing this shade of blue too. No matter what you pair it with, these earrings will make you stand out as a bride!
Price: $1,180
Set in 10K yellow gold, these emerald studs are accented with brilliant diamonds of total carat weight 0.15, boasting k+ color grade. I love the earrings because it's the best for a bride with green color iris. If your wedding theme is deep emerald green, you will look like an angel for your wedding. The claw set studs are amazing for any bride.
If you're unsatisfied, this affordable earring can be returned within 60 days of receiving too!
Price: $549
An affordable option with a royal gemstone, tanzanite surrounded by diamonds is the best bling that can accent your neckline too. This drop earring is a hoop and drop set in 10K White Gold. The side stone diamonds are 48 with a total carat weight of 0.40.
It ships in 2-4 days, so hurry with a 60-day complimentary repair service!
Price: $379
Before you leave …
The best earring can make or break your face and the dazzle it deserves on the wedding day. Choose a great earring and share your pictures with our readers too!
Read More Relevant Blog Posts Below