It's been ages since Pearls are considered the unmarred and purest jewelry to wear on your wedding. But, what makes pearls perfect for wedding jewelry? We will find out the pros and cons of wearing pearl on your wedding day in today's post.
If you're thinking of getting pearls for your bridal jewelry, don't buy them until you read the below.
What are Pearls?
Pearls are actually a shimmering object formed inside the mollusk. It is a calcium carbonate compound that is available in a range of colors from white to black, peace, cream, rose, pink and silver. Pearls are also found in different shapes from round to potato shape and much more, based on the organism it is found from.
The oldest pearl in the world is found in UAE and dates back to 5500 B.C. It was discovered in a grave and hence quoted to be at least 7500 years old after calculations.
Why choose pearls for wedding jewelry?
Pearls were hunted, revered and worshipped besides being adored by humanity. Today, pearls have repertoire of being auspicious and full of charm for brides. In fact, bridal pearls are gorgeous and pricey for its startling looks. Why? Let's find out!
·      Looks Unique and Spectacular
Pearls are definitely unique when they are natural. All natural pearls are one-of-a-kind because it comes from a marine living organism.
·      An Opaque Shimmer unlike Stones
Stones shimmer transparently with the light reflecting in-and-out of the stone. But, pearl is never transparent. It is an opaque stone that reflects all the light that falls on it, creating a metallic sizzle around it.
·      Metaphysical powers of Pearl
Do you know pearls are believed to contain the blessing of Moon goddess? I am not kidding because pearls can attract wealth, wisdom and tranquility in addition to beauty to the wearer. Are you ready to glow like a pearl?  
5 Startling Pearls for Wedding Jewelry
After searching far and wide for genuine pearls that truly look stunning for any bride, we've found five worth noting. These come from a reputable jeweler; so, you can click on the image or the source link to head directly to the website to buy the pearl jewelry for your wedding day.
Let's find the perfect pearl for your big day!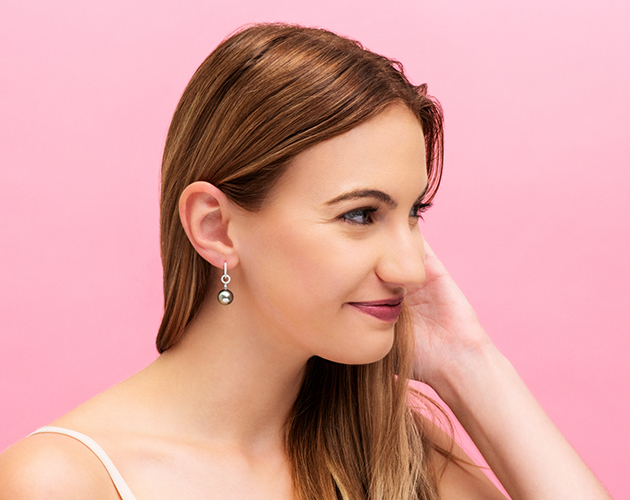 A gorgeous pair of black pearl earrings set in 18K white gold, this Tahitian beauty has a width of 11 to 12mm. It stretches up to 1.4 inches in length in round shapes. Light blemishes make it an all-natural pristine pearl to adore. The total diamonds on the drop earrings are 46 weighing up to 0.26 in carat weight.
Love It? Buy Now!
Price: $1,410
A classic bracelet improvised from Ritani, this pearl link bracelet is made to perfection. The extra-zoom on Ritani helps you see the artisanal make of the jewelry. It is made in 18K yellow gold weighing almost 6 g and stretching up to 7 inches. Ideal for bridal wear, this Ritani piece is best complemented with gold bridal jewelry.
Want it? Buy Now!
Price: $2,120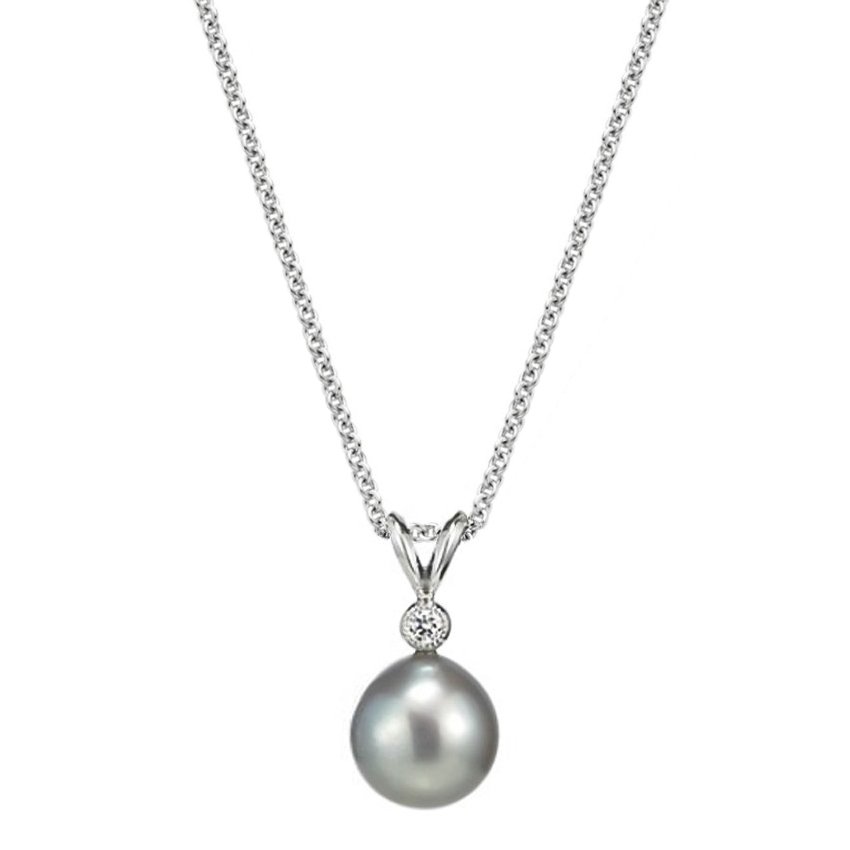 Radiating antique allure, this BE pearl pendant is made in 18K white gold to highlight the metallic sheen of the 8.5 mm pearl. Added with rhodium plating, the pendant will last a lifetime's luster. There is one diamond accent stone with a carat weight of 0.03 in addition to the pearl. The chain stretches to 18 inches in length and all the stones are ethically sourced.
Price: $850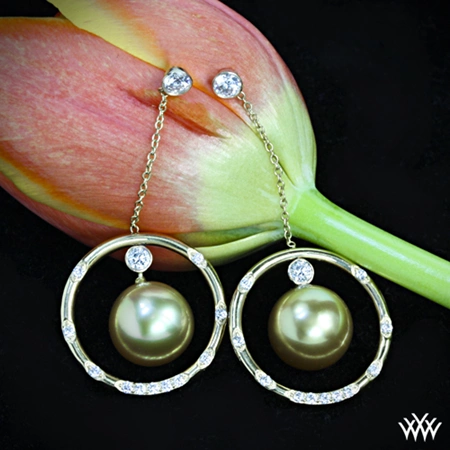 An abstract design boasting antique allure, this pearl earring is crafted to perfection with champagne diamonds putting them in the spotlight. It is designed to move with your head movements and beautify your face. The carat weight of the diamonds on the ring is 0.80.
Price: $2,975
Are you wearing pink on your wedding day? Then, it's time to don the pink string necklace in pink. With a width of 9mm pearls, this pink pearl string is ideal for brides because it blushes with you. It is 17 inches in length with one verified review available for your review on the official website of Zales here. The string is set in 14K yellow gold too.
Price: $379
Before you go …
Aren't pearl jewelry gorgeous? It makes you look like a Goddess on your wedding day. Try to pick pearls that match your wedding gown when you're going pearl hunting. If you have any doubts about pearl, feel free to ping our experts below!
Read More about Engagement Rings on DPA …
23-3