Finding that right engagement ring takes a lot of looking if you ask me. That's why, today we've added 11 amazing engagement rings from chosen credible designers. All you have to do is click on the image or the source link under the image to buy it right away or research more about the ring and the jeweler via their official website.
Ready to start seeing amazing engagement rings? Let's start!
Top 11 Engagements to Gloat on Right Now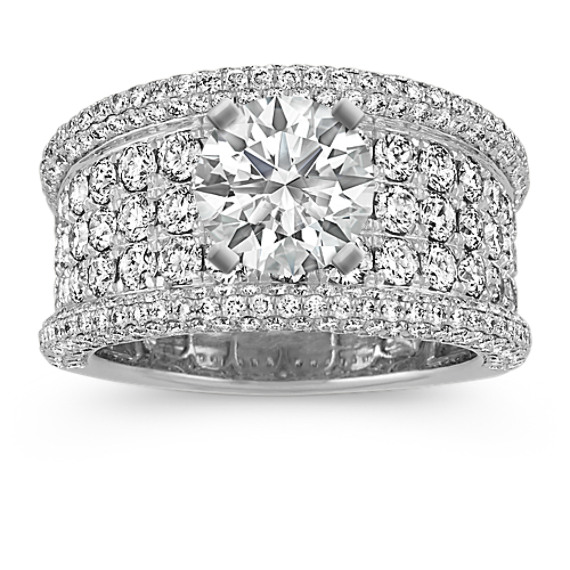 A spectacular stone ring made of diamonds fit for a goddess, this ShaneCo engagement ring is set with 314 unique diamonds that shimmer on your fingers. Totaling up to carat weight of 2.95, this diamond engagement ring has an antique allure worth dying right? It will complement your fingers no matter where you wear it. The band width is 12.3mm offering maximum comfort!
Available Metals
Price: $6,980
A magnificent halo channeled with diamonds and cushion diamond in the center, this ring is made with 1.10 carat diamonds with 180-day Warranty too! An exclusive ring, the total ring weighs 5g with a width of 1.6 and GH color stones.
Available Metals: 10K White Gold
Price: $5,970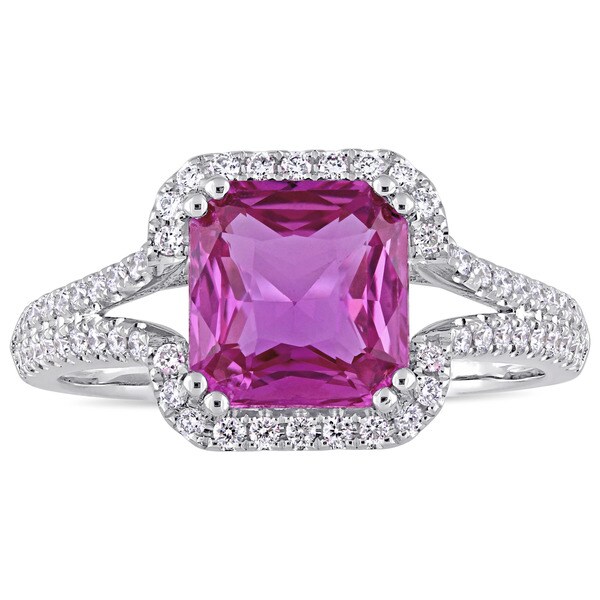 Another gorgeous sparkling beauty, this Miadora engagement ring is set with a breathtaking pink sapphire in the middle and encircled by white diamonds. With a total carat weight of 0.4, this ring has curves that might make you drool! This Miadora engagement ring in 2019 is a beauty to accent your wrist and love this year!
Available Metals: 14K White Gold
Price: $4,487.99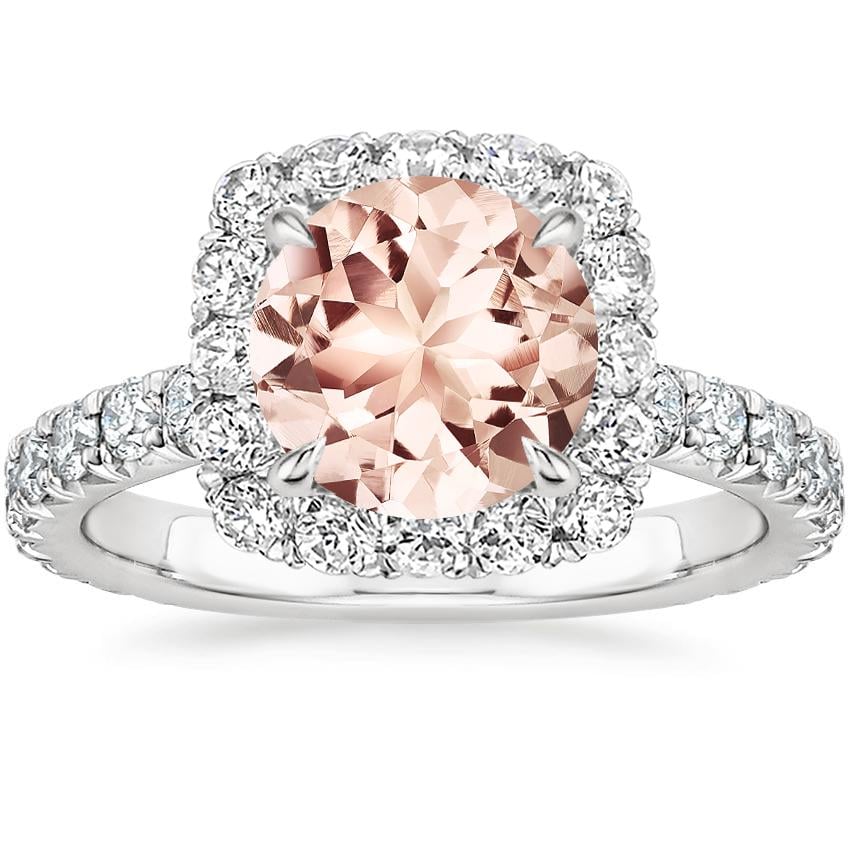 Set with prongs holding a pink round Morganite with eye-clean clarity, this Brilliant Earth engagement ring is one-of-a-kind. It is set with a halo of round diamond totaling to 34 in number. Set in 950 Platinum, the ring is a floral classic improvised to sparkle like a pink star on your fingers. It is Made in the USA!
Available Metals
14K Rose Gold
18K White Gold
18K Yellow Gold
Platinum 950
Price: $4,240
You won't have ever seen this exquisite floral geometric halo as on a BG 810 diamond ring. Set in rose gold with a solitaire and halo of diamonds, the beads total up to 1.89 in carat weight. This signature style floral design is a remarkable beauty that emanates an Old World Glamor.
Available Metals: 18K Rose Gold
Price: $3,800
Another floral dame, this ring from Ritani is set with a 0.31 carats marquise diamond in the marquise shape. It makes your fingers look slender while pulling the focus to your wrists. This beauty is a 'Good' cut diamond of 0.31 carats. The Ritani engagement ring has FREE expedited delivery in case you're in a rush smitten by their design too!
Available Metals: 14K White Gold
Price: $3,775
With one verified review available for this ring, you can't go wrong. This Macy's princess halo ring with the wedding band is a catch at this price. Set with 2 to 0.5 carat diamonds, the ring is set in metallic 14K white gold.
Available Metals: White Gold
Price: $3,597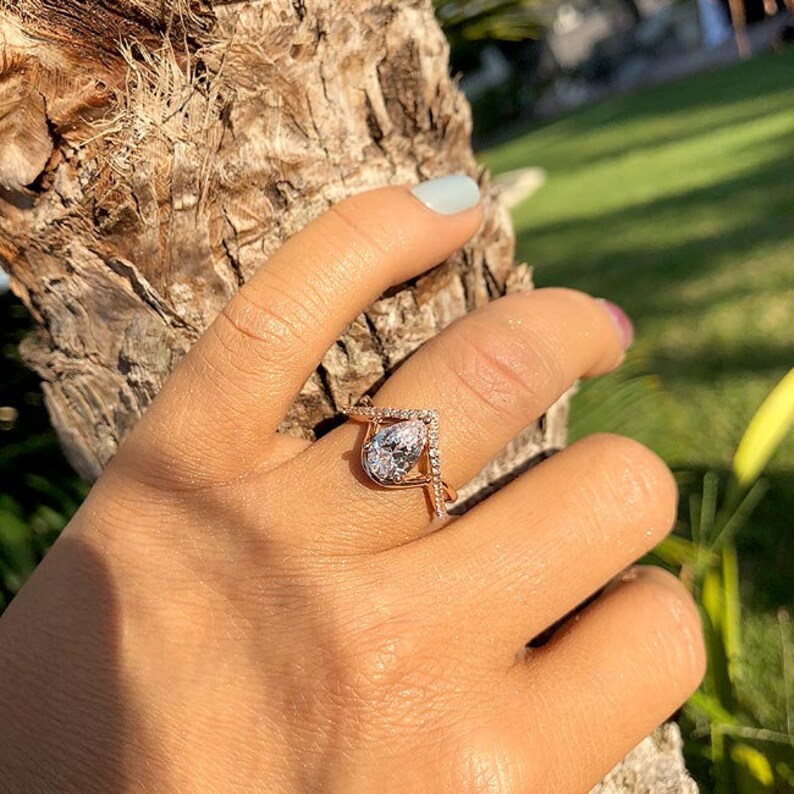 This special design is from a ring maker verified with four reviews on Etsy. A beautiful ring, it has 1.5 carat pear shaped diamond in the center with H color and S11 clarity. You will get a GIA certification on the 43 diamonds you buy too!
Available Metals: 14K and 18K Gold
Price: $3,087
This is a beautiful ring that you can check with a 360-degree rotation on the main website, this ring from James Allen is one to worship. Get this 1.00 carat magic diamond with GIA certificate right away.
Available Metals: 14K White Gold
Price: $2,610
An ornate engagement ring, this brilliance ring is set with 39 round cut diamonds with G-H colors and S11 clarity totaling to 0.18 in carat weight. The pave set engagement ring can be set in emerald, marquist, ovalo or pear shape too.
Available Metals: 14k White Gold, 18K White Gold
Price: $2,185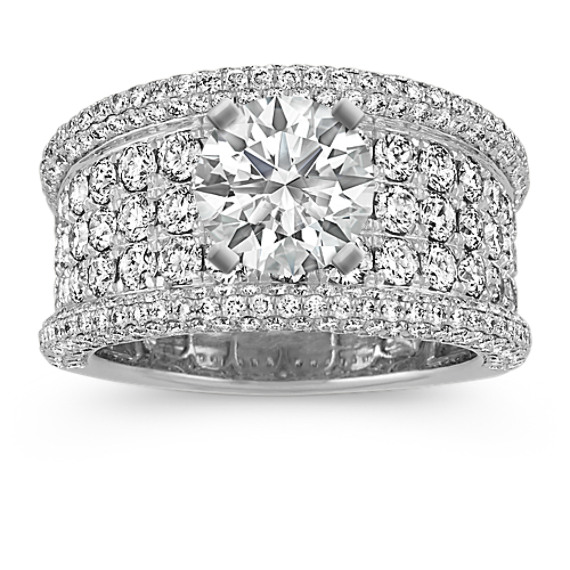 An exclusive engagement ring, this Blue Nile twisted rose gold ring is as good as it sounds. Affordable and pretty, it has three reviews on the website too. Monique's beautiful design comes with Lifetime warranty and 0.5 total carat weight of diamonds.
Available Metals: 18K rose Gold
Price: $1,990
Before you go …
Which is your favorite ring? Tell us in the comments below!
Read More about Engagement Rings on DPA …